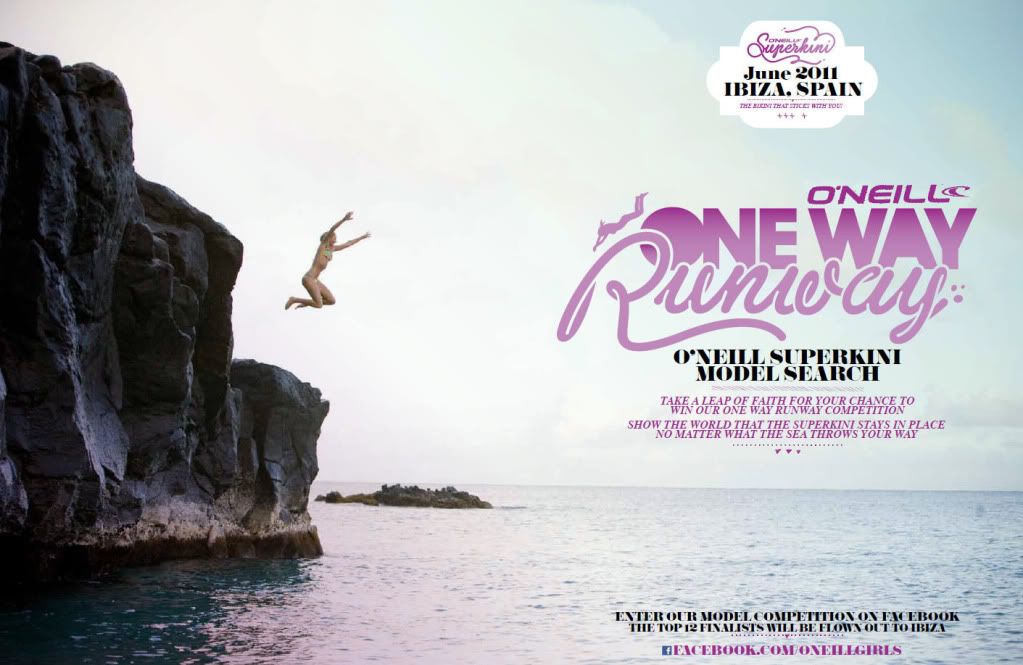 O'NEILL LAUNCHES THE SUPERKINI ONE WAY
RUNWAY - A MODEL COMPETITION WITH A
DIFFERENCE – TO FIND THE SPRING SUMMER 2012 O'NEILL GIRL
O'Neill is on a search for a model to become the O'Neill Girl, and appear in the Spring Summer 2012 campaign.
But it's not just any girl who will make the cut – it's a girl who has the guts to jump off the end of the One Way Runway and into the sea wearing the new O'Neill Superkini.
Twelve finalists from the O'Neill Girls Facebook campaign will be flown out to Ibiza in June to walk the One Way Runway in front of a panel of judges to include supermodel Elyse Taylor, professional O'Neill surfer Raine Jackson and top fashion editors and stylists.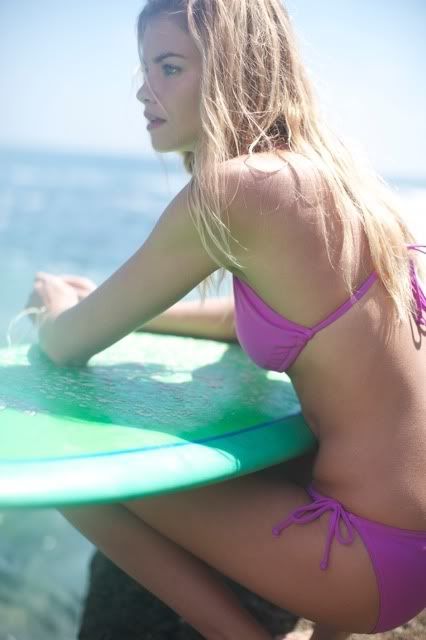 Although it would appear quite leap of faith, the cliff hugging One Way Runway is not as scary as it sounds – thanks to the new O'Neill Superkini.
The Superkini is the latest and most welcomed addition to the world of bikinis. A leading innovative new design in swimwear, it is made with a new nanofront ™ material, so it sticks to you your body when wet keeping you sexy both in the water and out – and when jumping off cliffs.
The winner of the O'Neill One Way Runway, chosen by the judging panel, will be flown out to a photo shoot on a secret beach location in September 2011 to star in the Spring Summer 2012 campaign.
To be in with a chance to be one of 12 finalists flown out to Ibiza, upload a picture of you in airtime at www.facebook.com/oneillgirls and get your friends to vote.
The top 12 finalists will be flown to Ibiza for a catwalk with a difference – the One Way Runway.
If you are over 18, hold a valid passport and are free to travel to Ibiza, Spain on June 7 - 10th, 2011 then enter by visiting www.facebook.com/oneillgirls between April 1st until May 20th.