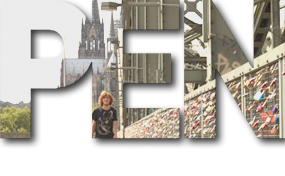 Win a new Olympus E-LP2 and a trip to the EXIT festival.
Make a creative video on your favorite spot in your city and win the PEN
camera and a trip for two to the popular festival in Serbia.
In collaboration with Vice Olympus has created incredibly beautiful contest.
On your creative minds to implement them. Hopefully you do that
admirable commitment, so we will enjoy all the beauty.
Olympus is a leading brand in the world of photography and film
Olympus and with his series on its way to the revolution. Want to be part of
out to read with the utmost concentration further, because there are ridiculously nice
prizes.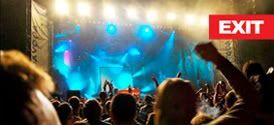 Olympus 'Perfect Shot City'
City's Perfect Shot is about sharing the most unique places in a city,
places that nobody else knows or has never seen in a certain way
have. Vice Olympus and committed to working with you to the experts in the areas
cities show a creative way.
Create a video to your favorite spot in your town that ingenious, simple and / or
impressive, and win the PEN and a journey.
A city is full of inspiration, whether it is day or night, indoors or outdoors, in a park
or in an alley. Share your most special place or moment in the city which
everyone should see the way you see it.
For example:
- make a video from your bike to find work and put you on the track below that
then like to play your iPod.
- make a video in that alley where the sun to go crazy by seeming to
end of the day
- make a video in your favorite club when the DJ plays his last album
- make a video from the roof and part how the sun sets for you
Be creative, video entry with the most votes wins:
- first prize: Olympus E-LP2 and a trip for two to the EXIT festival
(7 to June 10).
- second prize: Olympus E-LP2 and a photography course at the Photo Factory
Amsterdam.
The new Olympus E-LP2
The compact and lightweight E-PL2 is a paragon of convenience and
design quality.
Image quality
• Creative Filters for HD movies and still pictures, including "dramatic atmosphere '
• Supersonic Wave Filter (dust reduction system)
• Effective built-in image stabilizer
• Fast, virtually silent M. ZUIKO DIGITAL 14-42 mm 1:3.5-5.6 II lens
(for photo and video recordings)
• High-Speed ​​Live MOS sensor with 12.3 Megapixels
Ease of Use
• 7.6 inch LCD with 460,000 pixels
• Easy to use Live Wheel
• Live Guide for HD film and photo function
• Live View HD movies and photo function