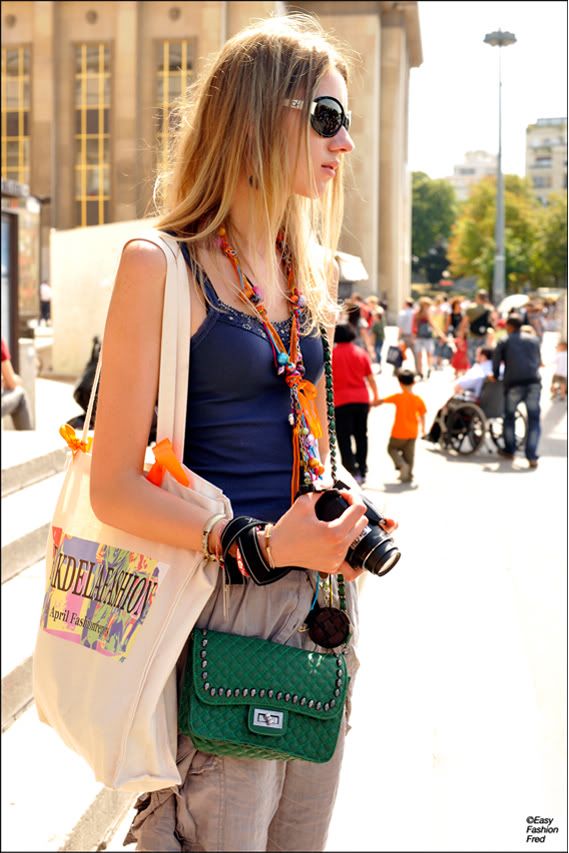 Thnx to Easy Fashion Paris who took these pictures of me, after the Stéphane Rolland show.
I'm wearing a jumpsuit from Dept Denim Department, a top from Hollister. My turquoise wedges are from Primark. I'm wearing

Calvin Klein

sunglasses. The colorful necklace I made by April Fashionreports. I'm also wearing a lot bracelets but you can't see them very well. A snake bracelet from Primark, two from H&M a gold and a pink one. And ofcourse my favourite bracelet from Tokyo Jane.

I had to bags with me my lovely green bag with skulls is from an unknown label and my

FREAKDELAFASHION

canvas bag.
Sorry for almost three weeks not posting on my blog. I will soon post some lovely pictures from my holiday to the VS.